Last week I went for the second time to see The Radical Eye: Modernist Photography from The Sir Elton John Collection
astonishing
exhibition, where I could admire the original of one of my favourite photographs: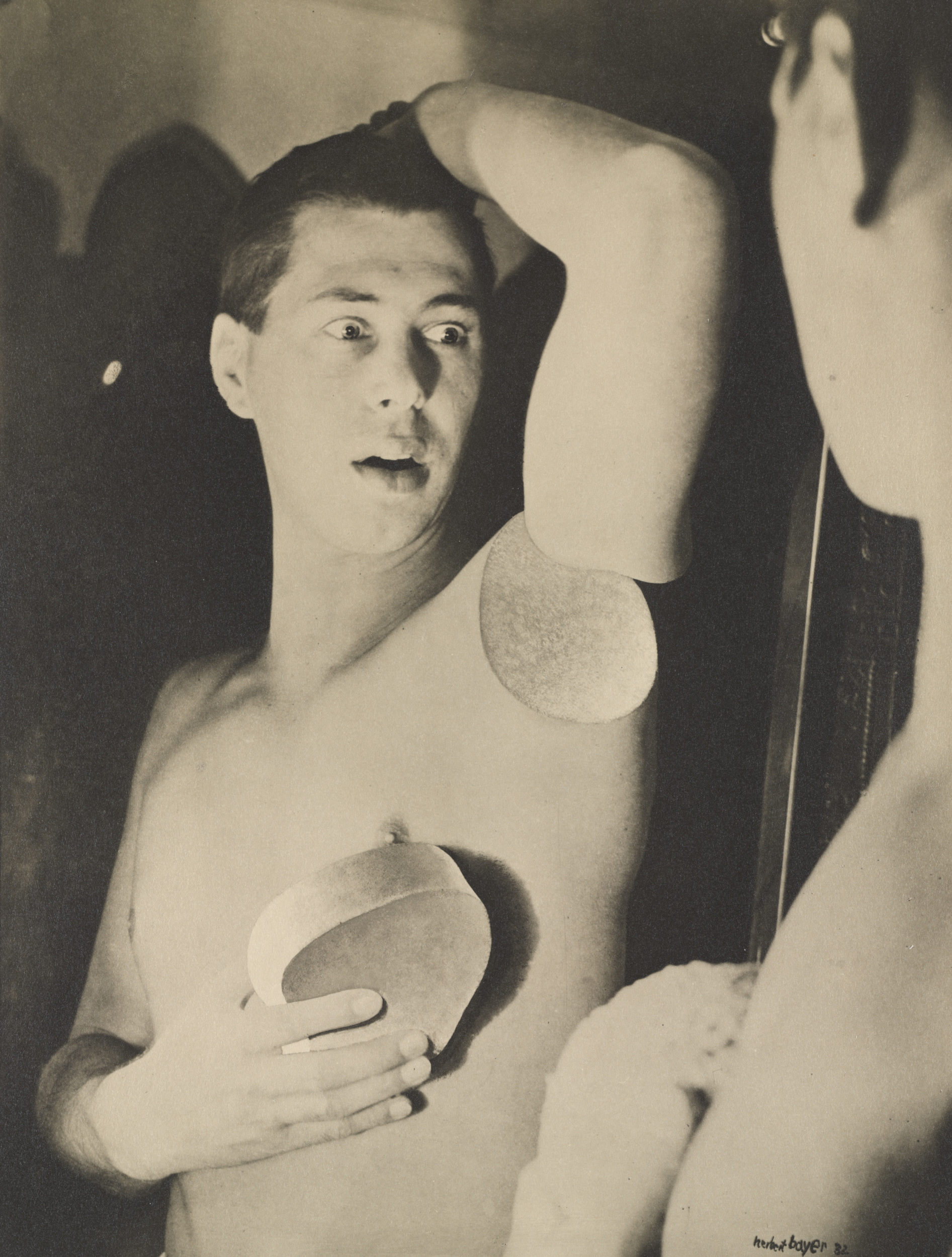 Herbert Bayer: Humanly Impossible
Enrolled in the early 1920s in a new school of design called the Bauhaus, Herbert Bayer helped shape its utopian ideal that 'modern art and architecture must be responsive to the needs and influence of the modern industrial world and that good designs must pass the test of both aesthetic standards and sound engineering'. Inspired by various disciplines, he not only produced photography but also graphic works alongside architecture and furniture design. When he settled in Berlin, in 1928, Herbert Bayer opened a successful graphic design studio and soon took interest in photomontage using the technique for personal artistic projects but also his advertising commissions, thus establishing the photographic experimentation as a major commercial visual aesthetic in the 1930s. Alarmed by Germany's political situation, he moved to New York in 1938 and once again became a recognized designer - photography being attached to the 1920s and 1930s in his practice. Herbert Bayer saw in photomontages the answer to imagination, a form of surrealist concept that denied clear meaning and contexts to the objects while the geometric lines of the Bauhaus aesthetic built experimental still lives.